What do you think about Things To Do In Singapore?
Image Credit: ATA special Guest Film & After Party at the Projector Friday 23 March 9PM
We offer you a weekly curated hit list of hot finds in Singapore.
In true Singapore style, each month, as we move forward goes from strength to strength. Once the CNY leaves us for another cycle things just keep on getting hotter and hotter. Festivals, music, fairs, street carnivals, art, all sorts of entertainment and wonderment lay ahead as the weeks move forward into the second quarter of 2018. Enjoy it all Singapore!
March $5+ Happy Hour Beer, Wine and Spirits ALL NIGHT at Boaters' Bar ONE°15 Marina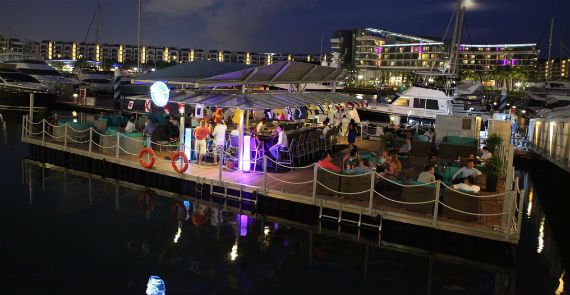 You know what's better than booze? A sweet deal. No gimmicks, no happy hours. Beer, house spirits, house red and white going at $5+ all night. Available from 1 February - 31 March 2018.  One degree and fifteen minutes north of the equator lies ONE°15 Marina Club – your gateway to a wondrous world of unrivalled luxury. Rain or shine, come on down to Boaters' Bar for an evening of good company and fun!  Located within the heart of the marina is ONE°15's floating bar, a breathtaking setting for small gatherings at the dockside. A favourite hangout for boaters who just want to kick back after a day on board, Boaters' Bar is the ideal setting for alfresco parties where you can soak in the action and nautical flair surrounding the marina. Catch live band performances every Friday. > more here
NOW OPEN: The Ranch Steakhouse "Great Steaks, Humbly Priced!"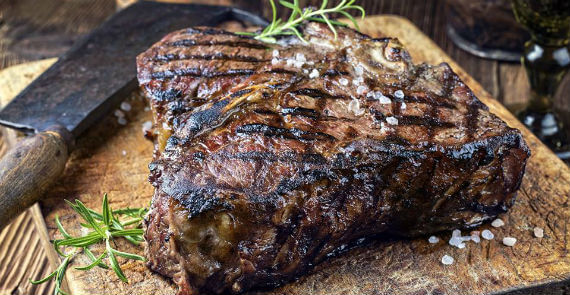 Are you ready for a totally new experience in dining?  How about something fresh, exciting and out of the ordinary to tempt your taste buds?  If you are a meat lover and beef connoisseur get ready for an unforgettable experience. The well-known and loved Aston's chain is opening a classic steakhouse at Clarke Quay in Downtown Singapore. It will Include an exceptional dining area with an outdoor bar and seating to take advantage of the vibrant parade of passer-by's, The RANCH Steakhouse & Bar will be located at The Foundry, Clarke Quay #01-15. Call in on opening night, You may just snag a table! < more here
The Merry Lion Comedy Club Headliner Series - Alastair Barrie (UK) and Guests Thurs 22 to Sat 24 March 8pm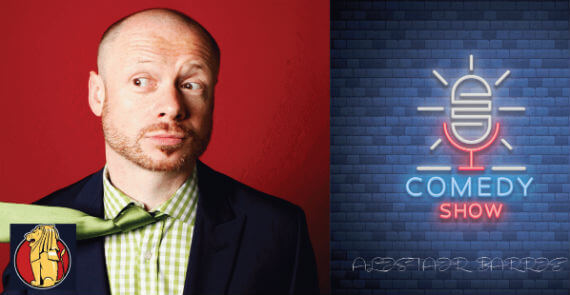 The Merry Lion is very excited to have one of the UK's (and the world's) top acts visiting us. Alistair Barrie has performed in over 40 countries including acclaimed performances in Australia, Cape Town, Mumbai and the legendary Comedy Cellar in New York and he is a regular at London's world-famous Comedy Store  PLUS rising stars of the local Singapore scene and resident host Scott Mitchell.Joining Alastair Barrie on stage this week - Jinx Yeo, Jocelyn Chia, Scott Mitchell, Deepak Chandran, Artur Akhmetzyanov, Isaac Tay, Dave Findlay, Collin Christopher & Jacky Ng. 2 hour shows jam-packed with comedy talent. Advance tickets $15 entry only / $20 inc 1 drink (on the door $20 entry only) < more here
FILM + AFTER PARTY: 23 March 2018, Friday 9pm - 2am The Projector: If I think Of Germany At Night with ATA of world famous electronic music club, Robert Johnson
Blackout Agency brings you the screening of the documentary, "If I Think Of Germany At Night". This will be the first screening of the documentary in South Eat Asia and will be a one night only event at The Projector. To celebrate this special event, they have one of the DJs who stars in the documentary and he will be playing at the Official After Party.  This man needs no introduction in the electronic music industry. A well known DJ , label owner and the owner of one of the most influential clubs in the world of elecrtronic music, Robert Johnson. Singapore is proud to present to you - ATA  < more here
Click to book tickets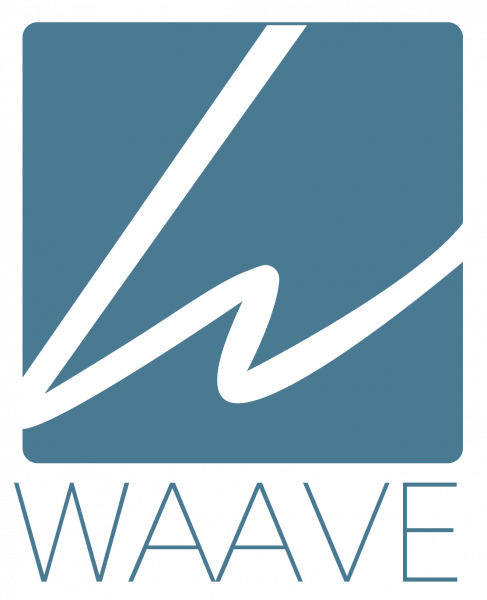 Singapore's First Grape Crushing Dinner Friday 23 March + Saturday 24 March 6:30pm to 10.00pm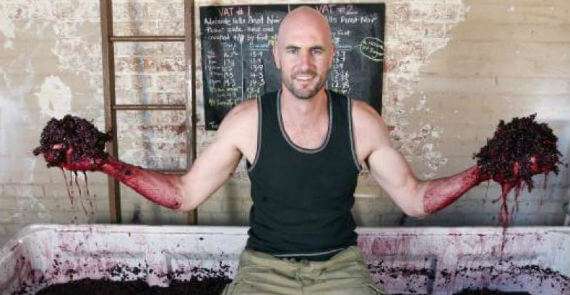 Sip on 5 glasses of Vinteloper Vino. What's on the menu? Curated by Chef Duncan of Frank Food Company - enjoy 3-courses consisting of organic produce and grass-fed Black Angus from Cape Wickham Produce. Get your feet dirty with Vintelopers, Winemaker, David Bowley. Grab a glass of wine, kick off your shoes & crush…...Ready to make your own wine? WineMasons presents Singapore's first winemaking event - Urban Winery Singapore. With freshly picked grapes from the Adelaide Hills, we'll be asking our dinner guests to be part of the winemaking process. Prepare to get your feet dirty as you crush the grapes by foot and turn the hand press to make beautiful Singapore pressed vino. FRIDAY TICKETS HERE and SATURDAY TICKETS HERE < more here
Limited-Edition Spirits, Wine-Tastings & Master Classes Sat 24 + Sun 25 March The Warehouse Hotel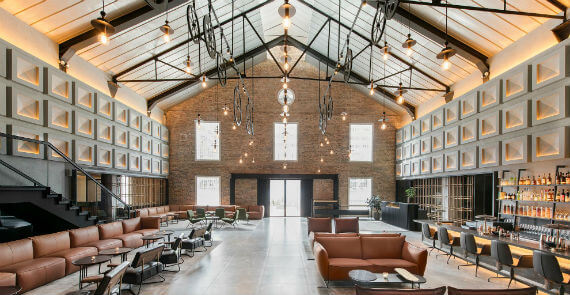 Get ready for one of the most important events in the calendar of wine and spirits' connoisseurs. DFS Group, the world's leading luxury travel retailer is all geared up to host its signature Masters of Wines and Spirits event. Currently in its seventh edition, the event will be held on 24-25 March 2018 at The Warehouse Hotel, a meticulously restored heritage property with scenic views of the Singapore River. At a venue befitting the occasion, the event will pay tribute to some of the world's most exceptional wineries and distilleries. < more here
$28++ Free Flow Tipples at Zafferano's Terrace Lounge Sat 24 March 8pm-10pm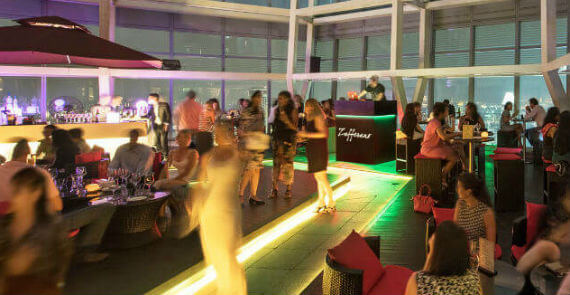 Rejoice and unwind on level 43 at Zafferano's Terrace & Lounge with a spectacular view of the Marina Bay skyline on Saturday evenings.  Enjoy free flow prosecco, beer or house wine for just $28++ from 8pm to 10pm and that's not all, amazing bottle deals are available as well to keep the party mood going.  Dress code applies, seats are on first come first serve basis. Kick start your party with our resident DJ spinning trending tunes. Free flow tipples at Zafferano may be cancelled due to bad weather or re-priced due to a special occasion. < more here
Havana Social​ Club Back By Popular Demand: Saturday 24 March 4PM - 10PM CÉ LA VI Singapore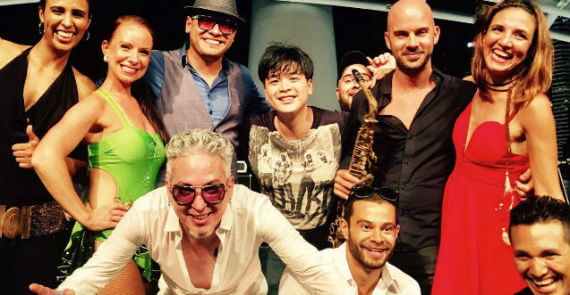 Image Credit Singapore Night Live - blogger
Conmigo! - 'with me' in Spanish - celebrates Latin passion and soul with you and your Amigos! Cha-cha and salsa sways are in the air with live entertainment from guest DJ José Marquez (USA) and musicians from Havana Social Club. For six golden hours, CÉ LA VI transforms into the streets of Bacardi Rum-filled Havana alongside the iconic sunset, spiced with Latin zest. ¡Drink and Dance Conmigo! Havana Social Club Performing Salsa , Merengue,Cha Cha Cha , Bachata, Regaetton and More. Havana Social Club is a group that specialize in cuban music and from latin america, the main purpose of the band is to expose more of the cuban culture and their music in Asia and the world. The group was formed by Pablo Calzado Morales (Cuban Drummer and Percussionist). < more here
Hard Rock Cafe SG Quiz Night with Shaun McEwan Monday 26 March 7pm Book A Table Today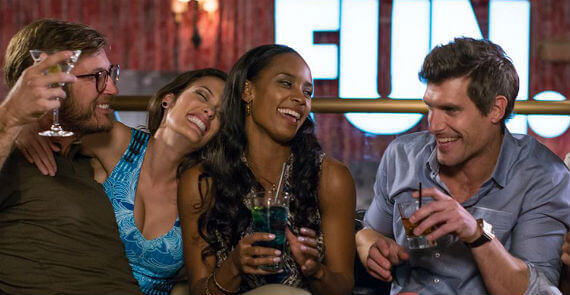 Hard Rock Quiz night every last Monday of the Month! ( except First Monday of The Month of March ) Kicks off at 7:00 PM. Whether you're coming alone, in pairs or a team, it's a fun way to meet new people or bond closer with your friends! Come along for some real good fun! Prizes up for grabs for the winners each month. Reserve your slots today! Singapore is a bustling cosmopolitan city with diverse cultures and religions that offers a world of culinary experiences for its guests, which makes it the perfect location for a Hard Rock Cafe. > more here
The Hangar 1 for 1 Burgers Tuesday 27 March 5pm - 9pm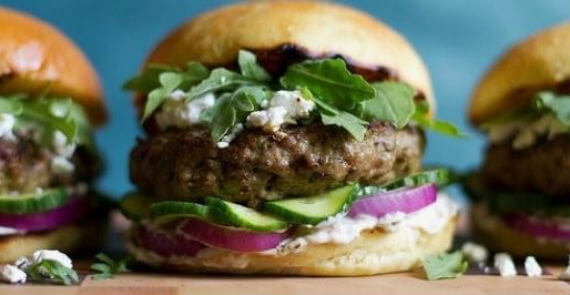 The Hangar is a Melbourne-inspired café and bar. They serve 100% Arabica coffee that they roast themselves every week, sourdough bread that they bake fresh every day, creative dishes and snacks paired with craft beers & premium spirits. The Hangar is open every day for your coffee, breakfast, lunch and dinner. Even better, The Hangar has perfected a recipe for their home-baked buns and beef patties and they want to celebrate it with you by having a 1-for-1 promotion every Tuesday. How does it work? 
Get a coworker, a friend or your partner down to the Hangar. 
Order two burgers with chips
Only pay for one ($18+)! 
Are there any special rules? Yes: only burger lovers allowed. What's inside the burger?  100% Australian beef patty, melted Gouda, tomato chutney, purple cabbage slaw, pickles, onions. < more here
Karaoke Tuesday 27 March 7pm - 11pm at Chikin Bar (Every Tuesday)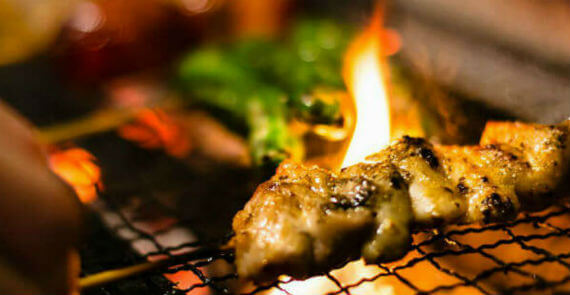 The best karaoke night in town! Every TUESDAY drink & sing from 7-11 pm, with free flow sake, beer & highballs. Also 10% off Izakaya menu so you will not sing on an empty stomach! Come at your own risk, this is an open mic event & we cannot promise that there will be order amidst the fun! Expect chaos & be prepared for mayhem. $78++ per pax (pre-purchased by 4 pm on day of event) $98++ per pax for walk ins or last min bookings*Refund Policy: No refunds **If you purchase for a group please plan to arrive together. Book Here with WAAVE < more here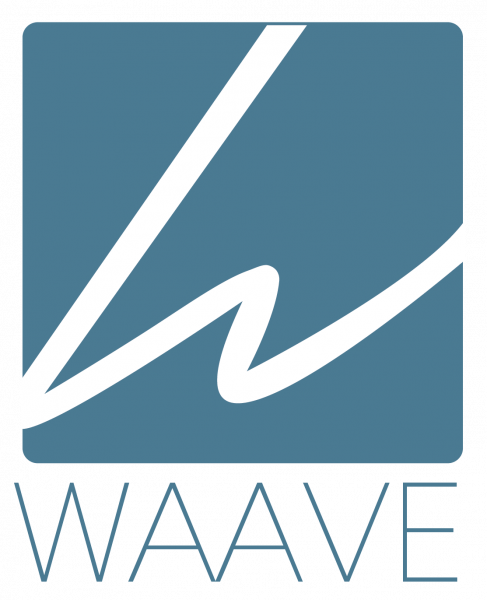 "THE VIBE" Live Wed 28 March 8pm at McGettigan's Clarke Quay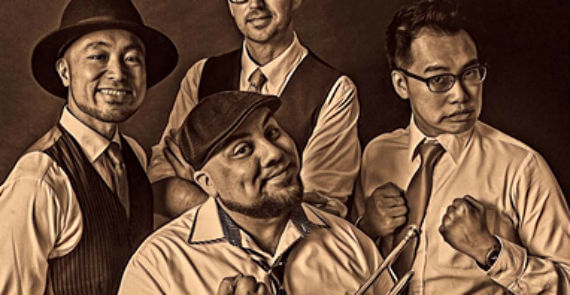 Don't Miss this extraordinary Talent. Live Sessions Every Wednesday Night at McGettigan's Clarke Quay featuring a different artist every week with house band Phinneas Brown on Piano and Keys and the awesome Pablo Calzado on Drums. A great night offering $10 beers and more. It's also Ladies Night where the ladies get 4 FREE DRINKS and 25 percent off food. There is no cover charge and it's a great space to get up and have a dance if that helps you chill midweek. Featured singers each and every week. So get on down to Clarke Quay and take a load off. < more here
The Merry Lion Comedians Against Humanity Thurs 29 March 8pm​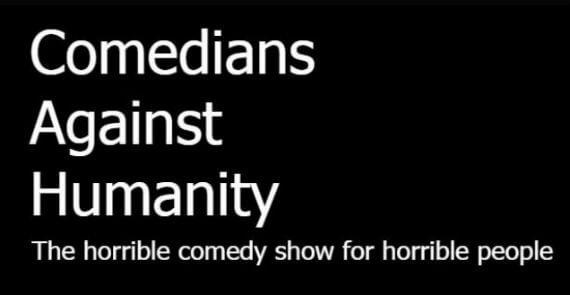 Back by popular demand for the horrible people. Throw a bunch of stand-up comedians, some improvisers and Cards Against Humanity together and stand well back! $15 entry / $20 inc 1 drink. Amazing pre-order online drinks deals. Loads of laughs. First, there was the card game Cards Against Humanity that pitted you and your mates against the realms of common decency and good taste. Then a bunch of stand up comedians and improvisers got hold of it. The result: Comedians Against Humanity Bring a bunch of friends along and we'll give you a bunch of cards against humanity cards and when it's your table's turn you'll get to play the cards you think are going to produce the funniest results. Our stand-up panel will select from those cards and put them out there as a challenge to see if the bunch of improvisers can make your disgusting and despicable suggestions come to life without anyone walking out. Already we've seen dwarves shitting in a bucket at a Hollywood party and lengthy discussions about penis envy in gay relationships. And its all your fault! Don't want to see that stuff, don't play the cards. But if you do – we'll go there!!
Click to book tickets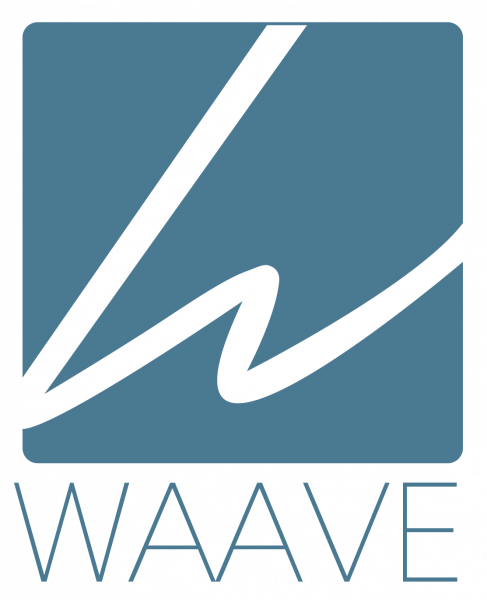 12th Kranji Countryside Farmers' Market Sat 31 March 12-6pm Sun 1 April 10-4pm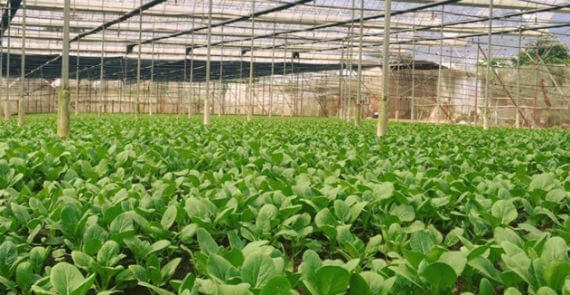 12th edition of the Kranji Countryside Farmers' Market, Singapore's favourite and most authentic farmers market. Join more than 50 local Farmers and artisans, savour farm to yabl Makan, participate in fun family activities and enjoy a day out in your countryside. Organised by the Kranji Countryside Association, the Kranji Countryside Farmers' Market is the first authentic local farmers' market in Singapore. Local farm produce (vegetables, fruit, herbs, eggs, fish, milk, etc.), locally-made artisanal food and products, community workshops and family activities are all part of the market. It is a quarterly event held in different parts of the Kranji Countryside, one of Singapore's last remaining vestiges of farming. <more here
City 65 Music March 31st 2018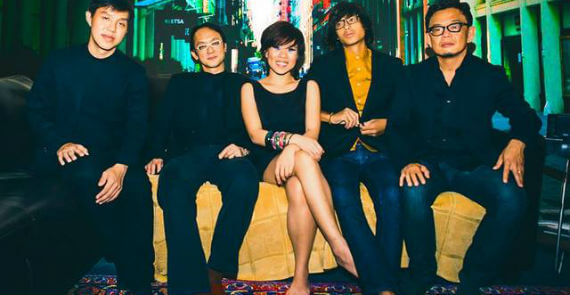 The Steve McQueens (pictured) refuse to be pedestrian.They don't live in the transient or the touch-and-go. Swerving between cool seduction and gripping magnetism, they aim to light the world up with their brand of self-styled neo-vintage soul-funk. CITY65 Music organises a series of music-centric events that showcase original music made in Singapore. Centered on the community of young, up-and-coming Singapore musicians. CITY65 Music's aim is to provide performance opportunities to showcase the talented local artists who are creating original music in Singapore.TICKET DETAILS HERE
Your Easter Weekend with Riders Lodge Resort Fri 30 March - Mon 2 April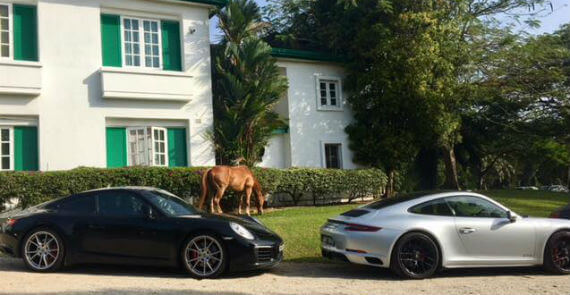 Special 2 day and 1 night Easter long weekend package. Easter Overnight Special (2D/1N) - During 30th March to 2nd April 2018  Package just RM 468++ per person per night (est. SGD 158++pp), double occupancy. Kids less than 8 years of age may stay in the parent's room for FREE.
One night Accommodation
Barbecue under the Stars (Saturday Dinner, weather permitting)
Easter Sunday Farmhouse Breakfast 
Lunch (1) at Agnes Café
8% discount on all riding activities
Hat making followed by Hat Parade on Saturday for children
Sunday Easter Egg hunt for children 8 years and below
Bookings can only be accepted by email or by telephone as this special offer is not on the website and is not open to the general public. Email: Click here or Call Plus your fun horse riding activities…Please book now to avoid any disappointment. Horse Riding… scenic Jungle Trail rides, Group Riding lessons for all levels and Groom led pony/horse rides suitable for the very young and the cautious adults and our popular Kids Pony Clubs. Mad about Golf? Book your rounds of Golf by email or phone today!. HAPPY EASTER from the staff at Riders Lodge Agnes, Sennett, Siti, Ain, izzah and the team. < more here
Easter Weekend Brunch Special at Caffe Fernet Fri 30 March - Sun 1 April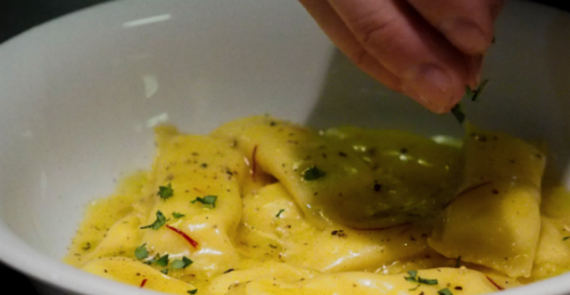 Usher in the Easter weekend at Caffe Fernet with brunch offerings lined up from Friday 30 March to Sunday 1 April. Throughout the Easter weekend, Caffe Fernet is offering a must-try brunch special of Grilled Red Snapper ($44++) with sun-dried tomato, Calabrian chili, and oregano. Guests can also tuck into the Lamb & Frose Brunch Special, where they can choose from two different lamb mains - 'Piedmontese' Ravioli' ($28++) stuffed with red wine-braised lamb and veal, olives and rosemary then finished with lamb jus and pecorino; and Roasted Lamb Rack ($46++), served with honey and mint gremolata.  Accompany your meal with a choice of refreshing Strawberry Frose ($15++ per glass/$68++ per pitcher) or Watermelon Frose ($15++ per glass/$68++ per pitcher), perfect for alfresco dining by the bay.  Families are also welcome to bring the little ones out for a hearty brunch by the waterfront.  A specially designed cookie decoration kiosk will be on site, providing kids with a variety of icings and toppings to design their very own cookies! < more here
Easter Sunday Brunch 1 April 2018 12-3pm at Manhattan Regent Singapore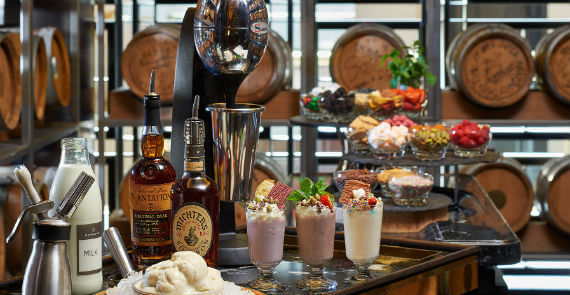 Manhattan Regent Singapore invites guests to enjoy a laidback Easter Sunday with Singapore's first adults-only cocktail brunch. Indulge in free-flow cocktails throughout the decadent three-hour brunch, perfectly complemented by a selection of gourmet bar bites. A fun new addition to the brunch experience is the Boozy Milkshake Station; offering guests three different flavours (chocolate, strawberry and banana) , a selection of dark rum or maple-finished bourbons from the Rickhouse, as well as a bar of candies and fruits to garnish, and build their own marvelous milkshake creations. Other menu highlights include Roasted Pecan-crusted Rack of Lamb with Blue Cheese and Maple-glazed Ham with Cloves, among others. < more here 
$119 per person, includes non-alcoholic beverages
$150, includes free-flow craft cocktails, beers and wines
$195, includes all the above and free-flow Billecart-Salmon Brut Reserve Champagne
Tuesday 3 April 6.30-9.30pm for Shopping + Wine and Cheese with Designer Collective by MAH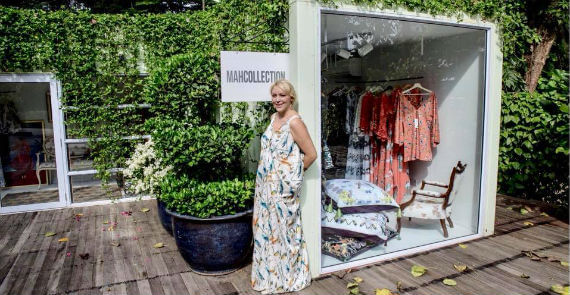 First Tuesday of the Month event not to miss. In this relaxed, gorgeous private landed property on Grange Road. Unique POP UP's collective curating local and international brands in a central location on heritage grounds. MAH strive to bring the most unique and extraordinary rare collections Singapore has to offer .Food and Beverages included, incluing Wine & Cheese appreciation. < more here
Presenting Discovering Jazz with The Pocket Watchers Wed 4 April 7pm Bookings Essential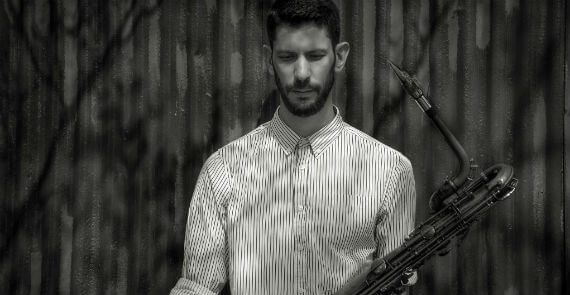 You're invited to hear The Pocket Watchers, Singapore's finest musicians performing the music that came before George Benson's famous hit - "On Broadway". They have put together a selection of soulful groovy tunes from George Benson and his band's original albums titled "It's Uptown" and "The George Benson Cookbook".  Delight in a range of delicious finger food and tapas such as the signature Mexican Guacamole & Tortilla Chips, the indulgent Loco Burger. Or imbibe the night away with bespoke cocktails such as the Rumgroni and Indie Spice. < book here 
Bubbles & Brushes Thurs 5 April 7pm Merchants Wine Cellar - Duxton Road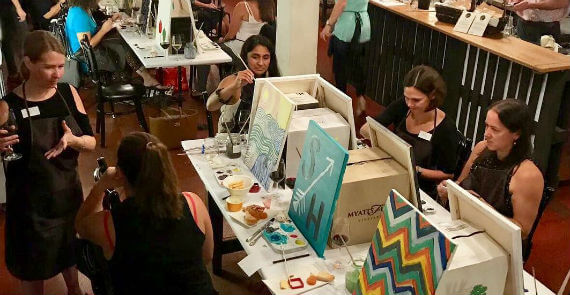 Merchants is taking its Signature Sip & Paint Series to a whole, new, bubbly level! Join 'Bubbles and Brushes' at Merchants Wine Store to elevate your spirit and imagination with colour, canvas and bountiful bubbles! Enjoy five different delicious, elegant bubbles, direct from our boutique vineyards - guaranteed to enhance your creativity at our relaxing, fun and inspiring event. Merchants welcomes everyone to kickstart their creative juices onto a canvas with a few glasses of bubbles. All art supplies are provided at this event. TICKETS HERE Guests are welcome to bring along a photo for inspiration - a beautiful sunset, a beloved pet, a blossoming flower - or unleash your abstract animal - whatever helps to uncork your creativity! So make a date with your friends, significant other or work colleagues for Merchants Bubbles & Brushes, and raise your glass to a new and creative night out in Singapore! < more here
Friday Night Live Music in 6, 13, 20, 27 April 2018 at Coastes Sentosa Walk 8pm until Late: Book Ahead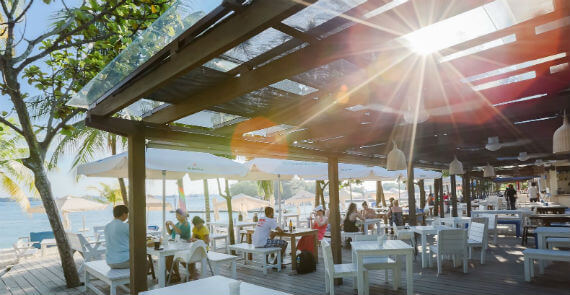 Get ready for a unique live music entertainment experience by the beach every Friday in the month of April. Coastes, Singapore's well-known beach bar right on Siloso Beach, introduces Friday Night Live. Taking over from the long-running Jazz By The Beach event, Coastes promises a bigger and better line-up of live musical performances across a multitude of genres to suit everyone.  Hosted by globally-renowned vocalist, Rob Collins, and with one of Singapore's top-notch live band, Stephen Francis & Friends, Friday Night Live will showcase some of Singapore's most talented female vocalists such as Singapore idol alumna Beverly Morata, Miss Lou (The Final 1 finalist), Shirlyn Tan and Jenny Vie Velasquez. < more here
CIRCUS 1903: The Golden Age of Circus OPENS WED 18 April 2018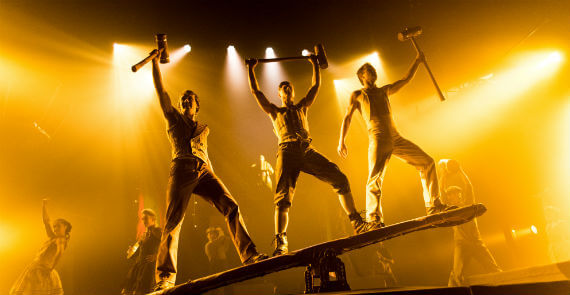 There are no live animals in Circus 1903 so Step right up! Step right up! Discover the golden age of circus this summer as CIRCUS 1903 sets to captivate audiences of all ages. Sensational puppetry puts Elephants back in the ring as never seen before along with a huge cast of the most unique, amazing and dangerous circus acts from all four corners of the world, from strong men to contortionists, acrobats to musicians, high wire and much more!  < more here
Join ANZA for the inaugural Hilarity for Charity Event Wednesday 18 April, 7pm Hard Rock Cafe Singapore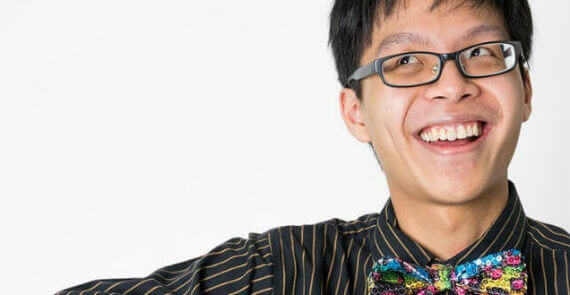 Join ANZA for the inaugural Hilarity for Charity event which promises an evening of laugh-out-loud comedy, awesome music and a delicious ANZA member offer on food and drink.
Your night will begin with a welcome tipple to "cheers" with your friends whilst listening to the opening set of rock and blues band, The Grift.
Then, get ready to laugh 'til your sides hurt with a strong comic line-up including Jacky Ng, Steph Chan,  and Priya Panwar. Your host and MC for the evening, the quick-witted Sam See, will entertain you with his comedic stories whilst you enjoy $10 drinks and 10% off the Hard Rock Café's a la carte menu. Now for the good deed info: ANZA's Hilarity for Charity is in aid of two charities, iC2 and Dignity Mama. You'll be able to help raise money for iC2 to tick items of their Wish List by attending – and also remember to bring down and donate your pre-loved books to Dignity Mama. All moneys raised from ticket sales is being donated to these two special charities. Pay it forward and secure your seat for this fun, feel-good event. ANZA Members: $30 | Non-members: $40 Ticket price includes a beer, wine or house pour liquor on arrival. Hard Rock offer $10 nett on selected drinks all night and 10% discount on their A La Carte menu. TICKETS HERE
Enjoy it all Singapore
YOU MAY ALSO LIKE
Enjoy it all in Singapore
Comments
This is an awesome line up of events and happenings in Singapore. Thank you team for getting some uniqueness into this list. Instead of the same old same old that we tend to see on the web..Congratulations and keep the good work up!
Fantastic! I've say 8-10 of these events and places. All highly recommended. Just great atmosphere and super fun places to be.