What do you think about Things To Do In Singapore?
VIDEO FEATURE: Tickets are now on sale for the highly anticipated Singapore-Broome flights. SilkAir, the regional wing of Singapore Airlines, will run four return trial flights to the beach resort town starting Tuesday, 22 May 2018.
We offer a weekly curated hit list of hot finds in Singapore.
In true Singapore style, things just keep on getting hotter and hotter. Festivals, music, fairs, street carnivals, art, all sorts of entertainment and wonderment lay ahead as the weeks move forward into the second quarter of 2018. Enjoy it all Singapore. 
Singapore's Only Dedicated Comedy Club The Merry Lion Nightly Shows from 6PM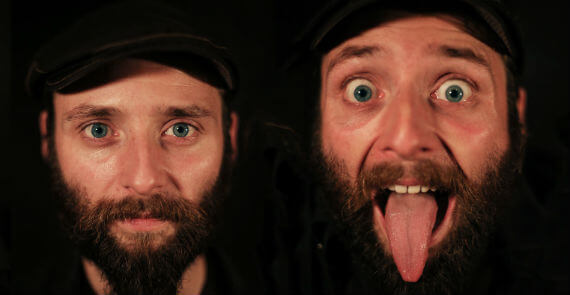 The Merry Lion is the only full-time comedy venue in Singapore. CLICK HERE TO VIEW SHOWS Amazing acts from all over the world, plus regional and local talent, come together to offer you a great show full of fun and laughs. The Merry Lion also has a full bar and food menu. BOOK NOW and roar with laughter. CLICK HERE TO VIEW SHOWS
One-For-One Deals Town Restaurant Mon-Sat 3pm-6pm The Fullerton Singapore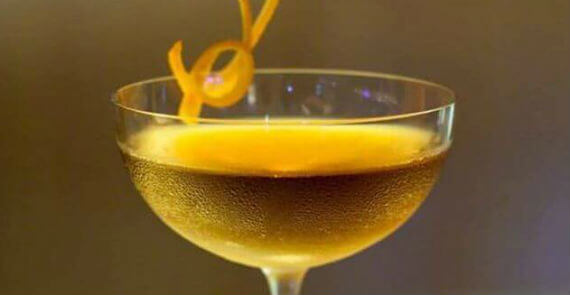 Drink while drinking in the views. Expat Choice is lifting the lid on a well-kept secret: There's a tempting range of drink deals at The Fullerton Hotels Singapore. If you have an afternoon to while away, grab a seat on the al fresco deck of Town Restaurant and enjoy the balmy breeze while you enjoy one-for-one deals on beers, spirits and wines from 3.00 p.m. to 6.00 p.m. From its cool interior designed along clean lines, with seats finished in leather. Town Restaurant is perfect for a power breakfast, casual business lunch, One-for-one deals or pre-theatre dinner. *Prices are subject to 10% service charge and prevailing government taxes. The hotel reserves the right to terminate or amend promotional details without prior notice. < more here
1-for-1 Tiger Beer Draught: Half Pint $15* and Full Pint $18*
1-for-1 House Pour Spirits: $17* per glass
1-for-1 House Pour Wine: $19* per glass
Post Cocktails: $15* per glass
$8 pints and your fave spirits before 8pm Mon to Sat Weekly at The Brightside Duxton Hill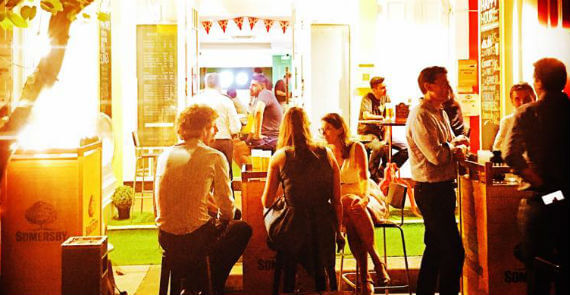 Named after the Monty Python song "Always Look on The Bright Side of Life". It's a little bit silly, but let's face it, life can be jolly rotten some times, so we say bugger it, let your hair down and come laugh. Its biggest draw is the happy hour deals - $8 until 8pm for draft beers (Connor's Stout Porter and Asahi Super Dry), house wines and house pour of your favourite hard liquor. If you're more of a cocktails-person and lament that happy hours usually don't include cocktails, you'll be pleasantly surprised to find Pimms Lemonade cocktails on the menu here.  The Brightside takes its food seriously and the kitchen is helmed by Soh Wei Da who worked at Phat Cat Laundry prior to this. Bar bites include sticky chicken wings ($8-$15), spam fries ($7-$12) and seriously addictive Thai fishcakes ($8-$15). 
SRT's Shakespeare in the Park Closes Sun 27 May 2018 Julius Caesar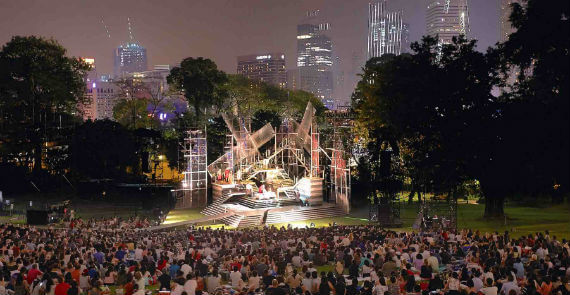 Singapore Repertory Theatre (SRT) is proud to present the return of its much-loved Shakespeare in the Park series – with Julius Caesar. Over 250,000 people, many first-time theatre-goers, have enjoyed SRT's stunning sets and contemporary interpretations over the last 10 years. This production sees Shakespeare's political thriller brought to life against the backdrop of global current affairs. Ambition, power, and greed collide as the leaders of the R.O.M.E 7 countries gather. Plots to assassinate the ever-ambitious Caesar are hatched. Are his conspirators truly doing a righteous deed? Or is chaos and defeat inevitable? Secure your Tickets HERE
NOW OPEN: The Ranch Steakhouse "Great Steaks, Humbly Priced!"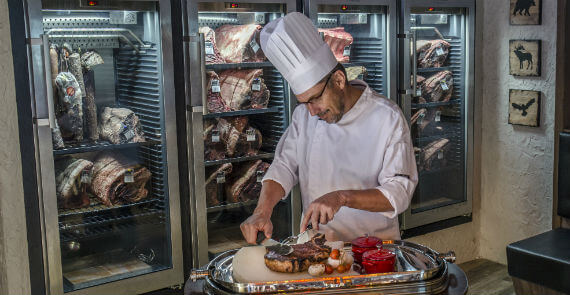 Are you ready for a totally new experience in dining?  How about something fresh, exciting and out of the ordinary to tempt your taste buds?  If you are a meat lover and beef connoisseur get ready for an unforgettable experience. The well-known and loved Aston's chain has opened a classic steakhouse at Clarke Quay in Downtown Singapore. It includes an exceptional dining area with an outdoor bar and seating to take advantage of the vibrant parade of passer-by's, The RANCH Steakhouse & Bar is located at The Foundry, Clarke Quay #01-15. Call in, you may just snag a table! < more here
Aperitivo Italiano Noti Restaurant & Bar Club Street Wed 23 May 7pm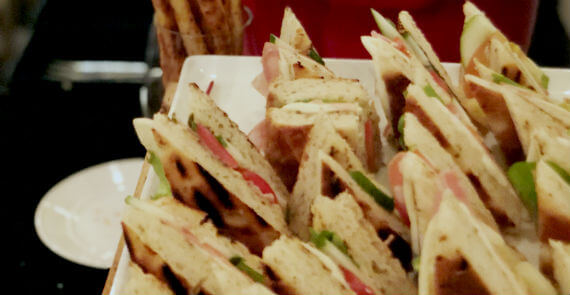 Join the Italian Community in Singapore. Drink, Dine and Unwind with Toni at Noti Restaurant & bar Aperitivo Italiano. Enjoy Aperitivo Drinks & Cocktails with complimentary finger food and Aperitivo style snacks. Brought up in a family of successful restaurateurs in his hometown in the south of Italy, owner and chef Toni Rossetti brings to his very own Club Street restaurant – Noti Restaurant & Bar, a taste of home, tradition and warmth of authentic Italian food from cherished family recipes and the flavors from this bountiful region. In a contemporary interior that exudes a trendy vibe, Toni and his team provide the guests with the consummate dining experience of good food and great hospitality that has become the signature of Noti restaurant and bar.< more here
The VIBE" Presents LA Benjamin Live Music at McGettigan's Clarke Quay Wednesday 23 May 8pm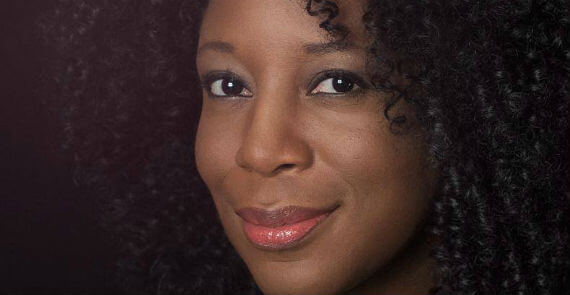 Don't Miss this extraordinary Talent. Live Sessions Every Wednesday Night at McGettigan's Clarke Quay featuring a different artist every week with house band Phinneas Brown on Piano and Keys and the awesome Pablo Calzado on Drums. A great night offering $10 beers and more. It's also Ladies Night where the ladies get 4 FREE DRINKS and 25 percent off food. There is no cover charge and it's a great space to get up and have a dance if that helps you chill midweek. Featured singers each and every week. So get on down to Clarke Quay and take a load off. < more here
Free Flow Tipples Ladies Night Out at Zafferano's Terrace Thursday 24 May 6pm-9pm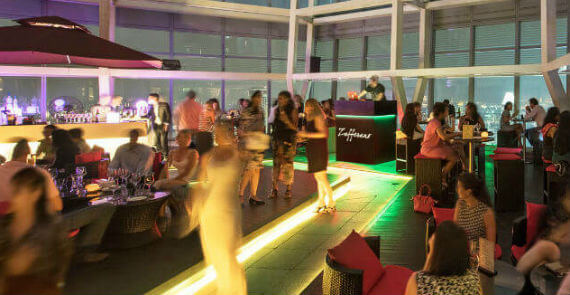 It's Ladies Night Out with free flow Prosecco from 6pm to 9pm at Zafferano's Terrace Lounge. For just $33++, expect a wonderful time at our rooftop lounge with an amazing view of the Marina Bay skyline from level 43 of Ocean Financial Centre with your bffs. Dress up and put on your dancing shoes as our resident DJ will be playing everlasting retro and trending hits to keep you partying all night! Time to parrrtyyy!! < more here
BeInquizitive Trivia Nights with Branka at Jaxs' Bistro Thursday 24 May 8-10pm
Every Thursday at 8pm sharp join Branka from BeInquizitive's Trivia at Hollandse Club.  "Turn an ordinary night into a challenging night of fun and laughter with Be Inquizitive! Quiz Master Branka runs a well organized and very fun evening of brain wracking trivia with the questions covering a variety of topics and genres that span a wide timeline."  "The questions are challenging for locals and ex-pats! Whether you're competing for the free jug of beer, the winner and runners up Gift Vouchers, or just bragging rights, this is an excellent way to enjoy a night out with friends and test your trivia skills." A teacher in a past life and now QuizMistress extraordinaire, voted by TimeOut Magazine as most favourite several years in a row. Branka has entertained and held many weekly trivia nights in different locations across Singapore. < more here
Conmigo Is Back! Featuring DJ Anand & Havana Social Club Live at Ce La Vi Sat 26 May 2018 6pm-10pm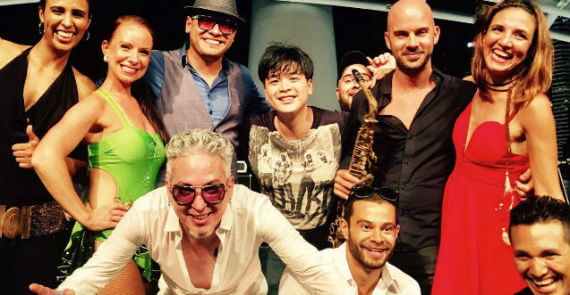 Image Credit Singapore Night Live - blogger
Rum Drinks & Latin Beats. A Bacardi House Party! Put on your favourite pair of salsa shoes and get ready to merengue the day away. Hasta pronto, amigos!​. Performing songs from Cuba, Salsa, Bachata, Bolero, Cha Cha Cha, Reaggeton, Timba, Merengue and much more. It's gonna be a night to remember. Havana Social Club Performing Salsa , Merengue,Cha Cha Cha , Bachata, Regaetton and More. Havana Social Club is a group that specialize in cuban music and from latin america, the main purpose of the band is to expose more of the cuban culture and their music in Asia and the world. The group was formed by Pablo Calzado Morales (Cuban Drummer and Percussionist). < more here
The Hangar 1 for 1 Burgers Tuesday 29 May 5pm - 9pm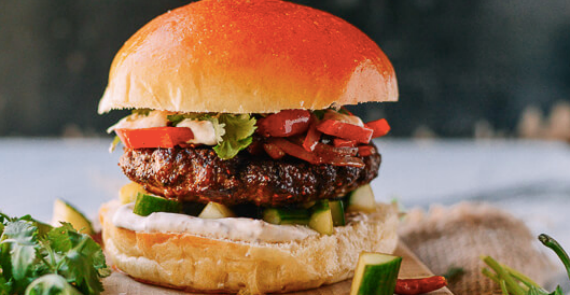 The Hangar Creators are opening a Mediterranean restaurant soon (>> Sideways) so today's special burger is Mediterranean style lamb with yogurt. Join the team from 5pm for beers, burgers and banter. Reservations: www.thehangar.com.sg/booking The Hangar is a Melbourne-inspired café and bar. They serve 100% Arabica coffee that they roast themselves every week, sourdough bread that they bake fresh every day, creative dishes and snacks paired with craft beers & premium spirits. The Hangar is open every day for your coffee, breakfast, lunch and dinner. Even better, The Hangar has perfected a recipe for their home-baked buns and beef patties and they want to celebrate it with you by having a 1-for-1 promotion every Tuesday. How does it work? *1-for-1 promotion on burgers applies with one craft drink purchase (beer, cocktail or soda)
Get a coworker, a friend or your partner down to the Hangar. 
Order two burgers with chips
Only pay for one ($18+)! 
Are there any special rules? Yes: only burger lovers allowed. What's inside the burger?  100% Australian beef patty, melted Gouda, tomato chutney, purple cabbage slaw, pickles, onions. < more here
Karaoke Tuesday 29 May 7pm - 11pm at Chikin Bar (Every Tuesday)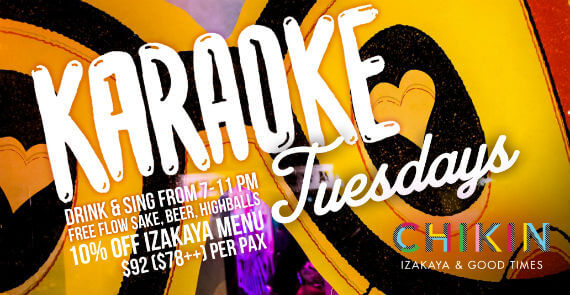 The best karaoke night in town! Every TUESDAY drink & sing from 7-11 pm, with free flow sake, beer & highballs. Also 10% off Izakaya menu so you will not sing on an empty stomach! Come at your own risk, this is an open mic event & we cannot promise that there will be order amidst the fun! Expect chaos & be prepared for mayhem. $78++ per pax (pre-purchased by 4 pm on day of event) $98++ per pax for walk ins or last min bookings*Refund Policy: No refunds **If you purchase for a group please plan to arrive together. Book Here with WAAVE < more here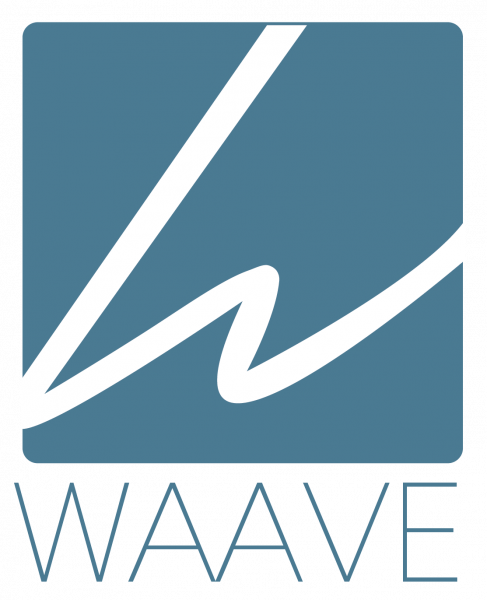 Janes's SG Tours Secret Singapore Tour With Lunch in a Private Museum Thursday 31 May 9:30am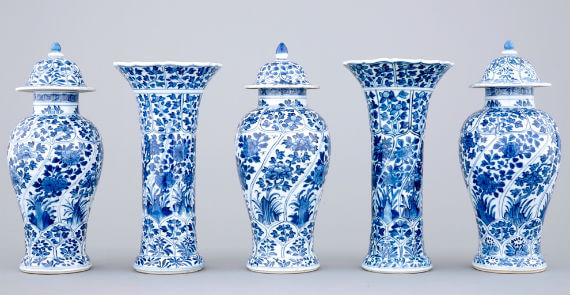 xplore Serangoon Village North, a little known corner of Singapore, and you'll discover a treasure trove of intriguing attractions, including an amazing 100-year-old Hindu temple, an "amalgamated" Chinese temple complex, and a haven for serious pet lovers. EXCLUSIVE for Jane's SG Tours Insiders A look inside a private museum located in an HDB flat where you'll be treated to incredible collection of Chinese porcelains and tribal art, plus a unique dining experience. 31 May, 9:30 am. $75, includes lunch! Learn More or Book Now!
Find your Singapore Style with Florence Sorgini Editorial & Personal Stylist Friday 1 June 2018, 10am-1pm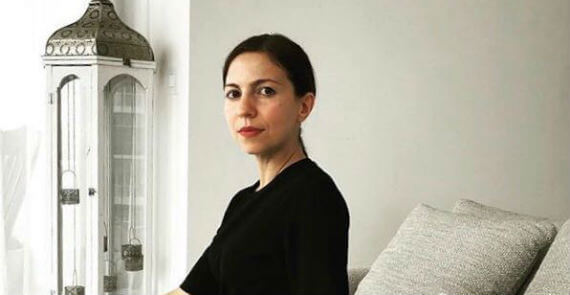 Workshop fee:SG$60.00. Florence Sorgini is an Editorial & Personal Stylist who has developed her craft in major cities around the world. Originally from Toronto, Canada; her first move as an expat was to Dubai, UAE; and then followed by Singapore. Florence has a global understanding of not only fashion and empowering clients through clothing, but also what it means to be living as an expat.  During this workshop attendees will be looking at the following:
How to properly edit your wardrobe to maximize wear ability.
How to bring your looks from day to night.
What luxury brands are classic and what to archive
Dressing for seasons in a one-dimensional season
Lastly, Singapore's best kept secrets!
Styling for Florence is about telling a story and empowering her clients through clothing. Her meticulous attention to urban street culture & style has been a major influence.Being exposed to luxury and high-street fashion across Toronto, Dubai and now Singapore, makes her vision unique and fresh. Florence's own personal style would be described as classic with a splash of femininity; and her favourite accessory still remains a beautiful smile.Her main objective is to help her clients transform their wardrobes to better reflect who they are, and what they stand for. Purchase Tickets Here
Salsa Under The Stars Kult Kafe (TBC) Friday 1 June 7pm - 11:30pm Confirmation Pending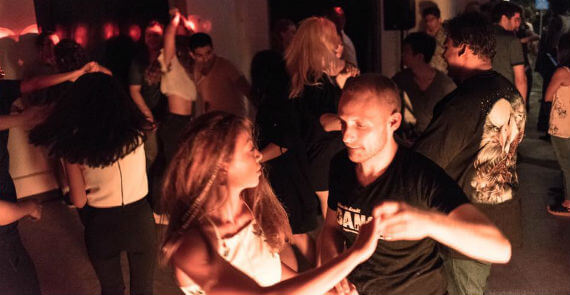 It's been 2 years since the first Salsa Under the Stars! This edition they are celebrating with a Cha Cha edition and bringing back the favourite guest DJ Kyle Siew for a great party!  There will be a 45-minute beginner Cha Cha workshop from 7:15pm with resident instructor Cheryl Wu. Fee is $5 at the door, no prior registration nor partner needed. Supporting DJ Kyle on decks are Resident DJs May May, Shellsuit and Stew Bamrah who will serve up an eclectic mix of old-school salsa, Cha Cha, Bachata, Reggaeton and Kizomba throughout the night Free-entry (after the workshop) and fuss-free! Drink specials all night! All levels, ages and styles welcome. No partner required. No politics, no drama - just fun! Amazing vegetarian street food by Banyan Tamarind food. Think falafels, soursop tacos and other treats! < more here
First Sunday of The Month Sunday On The Hill with kult kafé 3pm-10pm Sunday 3 June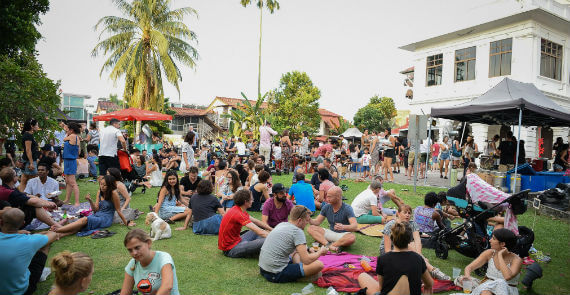 Housed in a Colonial-era mansion surrounded by coconut trees and greenery, Kult Kafe is the perfect escape for a laid-back, bohemian and off-the-beaten track experience. With regular art and music events on the calendar, Kult Kafe has hosted outdoor screenings of animated films, live bands, DJs, poetry performances, samba dancers and more. Sunday is a chilled out family-friendly affair with great music, drinks deals, kids activities and BBQ. Held on the first Sunday of every month, Sunday on the Hill is a laid-back daytime get-together in the gardens of Emily Hill. < more here
Music by Sideshow DJs and guests
Garden games, pool table, darts and foosball
Art & Craft activities for kids
Craft beer on draft, cocktails and more by Kult Kafé
Gourmet sausages and burgers from Sidecar Sausages
Vegetarian street food by Banyan Tamarind Foods
Free entry, kid and dog-friendly
Time: 3pm-10pm, Free entry, kid and dog-friendly. Taxi / Driving: Head up Sophia Road beside Peace Centre. Stay on the road to the top of the hill and when the road forks at St Margarets Primary School, take the left (Upper Wilkie Road). We're at the end of Upper Wilkie Road, beside Hangout Hotel.
Hard Rock Cafe SG Quiz Night with Shaun McEwan Monday 4 June 7pm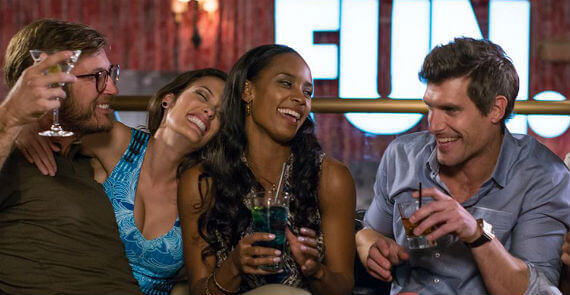 Hard Rock Quiz night every last Monday of the Month! ( except First Monday of The Month of March ) Kicks off at 7:00 PM. Whether you're coming alone, in pairs or a team, it's a fun way to meet new people or bond closer with your friends! Come along for some real good fun! Prizes up for grabs for the winners each month. Reserve your slots today! Singapore is a bustling cosmopolitan city with diverse cultures and religions that offers a world of culinary experiences for its guests, which makes it the perfect location for a Hard Rock Cafe. > more here
Temples, Tiles & More in Telok Ayer! Tuesday 12 June 2018 9am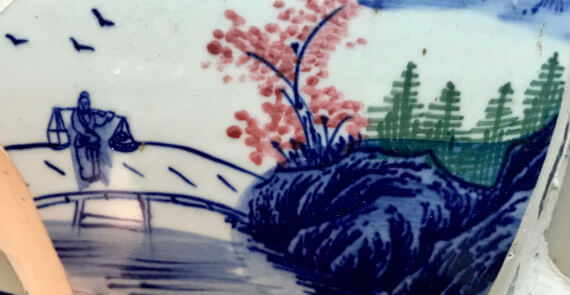 Temples, Tiles & More in Telok Ayer! Tuesday 12 June, 9 am. $70 — Explore the historic coastline of Chinatown — the traditions, customs, and religions brought here by large numbers of merchants, traders, and coolies. As we follow the Singapore River you learn about the diversity of the mid-19th century Chinese community and how integral clan associations were. We visit UNESCO-awarded Wak Hai Cheng Bio and Tien Hock Keng temples to meet gods and goddesses and learn about Chinese religions and symbolism. Along the way, we'll discuss the beautiful shophouses and climb to the highest point of Chinatown — Ann Siang Hill.  Learn More or BOOK NOW!
The Song of India to Celebrate Father's Day Sunday 17 June 2018 with a Complimentary Buffet for Dad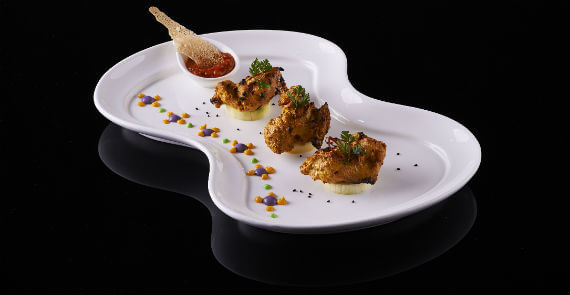 The Father's Day brunch buffet will shine a spotlight on the delicacies of Kashmiri and Lucknow in Northern India. Chef Mural has prepared a Lucknowi Chicken Biryani and vegetarians can look forward to signatures such as Kashmiri Lotus Root Korma, where lotus roots are cooked in a thick, creamy curry. A special live station will also be available, offering traditional Rice Hoppers with Coconut Pumpkin Stew, a popular street food from Kerala. A 4-course dinner ($79++) menu that promises signatures will be available on the weekend as well and dads will dine for free on Sunday 17 June. Expect signatures such as the Chicken Spinach Roulade, where chicken roulade is stuffed with creamy cottage cheese, baby spinach and topped with fennel sauce; succulent Hyderabadi Lamb Shish Kebab is cooked in a clay pot; and for dessert, savour a homemade masala tea Rose Gulkand Kulfi. Contact and Booking Here
Father's Day (16th and 17th June)
Brunch buffet: 1st seating: 11.30am | 2nd seating 1.30pm
Dinner: 6pm to 11pm
Permanent Residency in Singapore Free Breakfast Talk Wed 20 June 2018 7:30am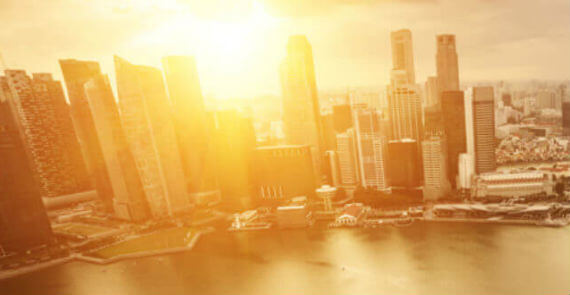 Everything you need to know  about PR in Singapore. Obtaining Singapore permanent residence (PR) lets you enjoy many of the benefits and rights given to full citizens but are you eligible? As our valued clients we would like to invite you to join us for our next Hawksford breakfast briefing where you can hear from our experienced Immigration & Relocation team. Whether you want immigration stability, more choice when it comes to your career, business flexibility, or are planning to settle down in Singapore for the longer term – you'll have the chance to hear from our experts, ask questions and understand some of the key considerations when it comes to Singapore's PR scheme and the eligibility process.
Guidance on how to strengthen your PR application
Benefits and obligations of PR
Introduction to our new suite of relocation services which will make arriving and living in Singapore easier for expats
Who will benefit from this talk?
Please REGISTER HERE Limited seats available.  Cost: Free
47 Years And Still Rockin' Hard Rock Cafe Singapore Friday 29 June 2018 9pm The Retro Party Featuring Jive Talkin'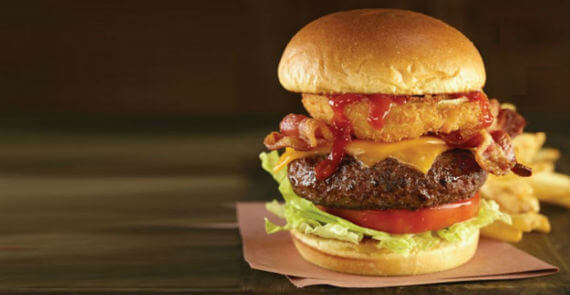 The two-story Hard Rock Cafe Singapore is located in the heart of this vibrant city, in its entertainment and retail epicenter. Outside our doors, the vibrant city of Singapore is alive with culture, while inside, the legends of music inspire an incredible dining experience. Choose from a range of mouthwatering selections on our menu, which includes American classics like the Legendary® Burger (pictured) as well as local favorites inspired by the signature flavors of Singapore. Hard Rock Cafes are known for their signature decor, and Hard Rock Cafe Singapore is no exception. Browse our selection of music memorabilia from the greatest legends in the business, which you'll see hanging all around our cafe. Be sure to stop into The Rock Shop® for collectible Hard Rock Cafe gear you can only get at this location, including pins, t-shirts, hats, and more. < more here
Chill Sessions at Kult Kafe Date Announced Soon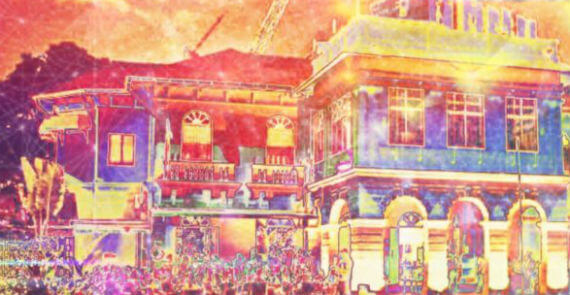 Housed in a Colonial-era mansion surrounded by coconut trees and greenery, Kult Kafe is the perfect escape for a laid-back, bohemian and off-the-beaten track experience. We're chilling on the hill at Kult Kafe and excited to share a day of high quality music, art, poetry and lots of love to celebrate the divine feminine. Glitch Hop, Psy Dub, World, Whompy Bass, Poetry, UV lights, Face Paint, Live DJ & Musician Improv Jams and so much more impossible to categorise good stuff. Date: Saturday 7 April Location: Kult Kafé and Kult Gallery Time: 3pm-1am Free entry facebook event page Artists in no particular order include;Enjoy it all Singapore
YOU MAY ALSO LIKE
Enjoy it all in Singapore
Comments
This is a great list of stuff to consider doing in Singapore good on you Writers
This is an awesome line up of events and happenings in Singapore. Thank you team for getting some uniqueness into this list. Instead of the same old same old that we tend to see on the web..Congratulations and keep the good work up!
Fantastic! I've say 8-10 of these events and places. All highly recommended. Just great atmosphere and super fun places to be.