More than 4,000 visitors showed their support as Little Artists Art Studio marked its 20th Anniversary with an art exhibition at the National Gallery Singapore.  Over the 2 and 3 September 2017 weekend, artworks by 258 emerging young artists aged 2.5 to 17 years, and 2 adult students impressed guests and visitors. Visitors included supportive art luminaries who have come from as far as Romania, the UK and USA; the local and expatriate families of the multi-racial artists, as well as art lovers.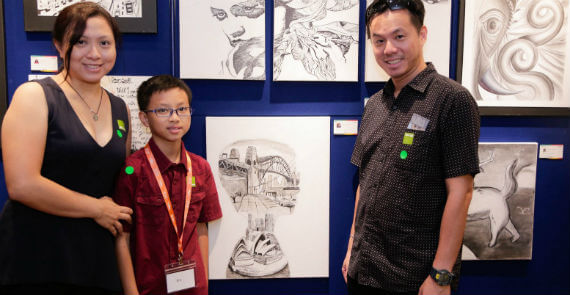 The exhibition titled 'Little Artists' 20th Anniversary LAUREATES Exhibition", was opened by Shalini Kapoor, Founder & Director of Little Artists Art Studio, and was co-presented by sister company, Artrageous, which organises chic contemporary art events.  The exhibition focused on painting, sketching, sculpture, photography and digital media.
Singapore's most celebrated art educator, Milenko Prvacki, who is a famed Contemporary Artist and recipient of the prestigious Cultural Medallion Award for Visual Arts in 2012, as well as Senior Fellow at LASALLE College of the Arts where he was Dean for 17 years, was the Guest of Honour at the opening.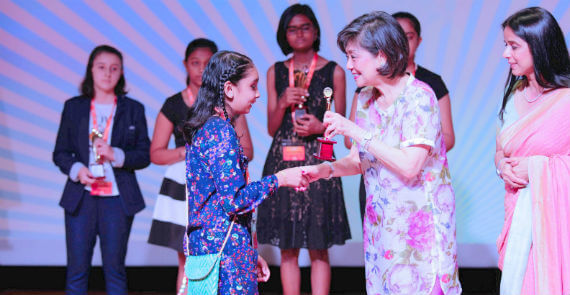 Shalini was joined by Deputy High Commissioner of India to Singapore, Mr. Ninad Deshpande, who gave glowing remarks on the wealth of Singapore's art and how in only 1.5 months of his being in Singapore, he has witnessed astounding art in this country. He was astonished by the depth of the young emerging artists in the exhibition and their technical abilities at such young ages. He felt educators like Shalini had left an indelible mark on the arts scene in Singapore.
read more
Comments
The 214-seat auditorium was at full capacity over 2 and 3 September. The art exhibition hall attracted tremendous footfall. Breaking with tradition, National Gallery Singapore invited Little Artists back again next year. Proceeds including those from sale of postcards of the artists' art pieces, will be donated to a children's charity. All this success is partly due to the firm support of Expat Choice Asia. In giving thanks to John Gordon and the Team at Expat Choice Asia, I took to the microphone at the auditorium and brought the audience's attention to the Expat Choice Asia's website, asking them to share their comments on your site so that you will be able to share them on your social media platform. On the spot, I could see parents checking your site out using their mobile phones.