From time to time we all find ourselves craving for a late night food fix after one... or six too many Jägermeister shots, be it a chicken rice, a good hearty Indian plate or a burger with the works.
We set out to take our late night to another level just so we had the perfect excuse to "pig out after midnight" - to sober up a bit before bed and especially to avoid a massive hangover...Let the games begin....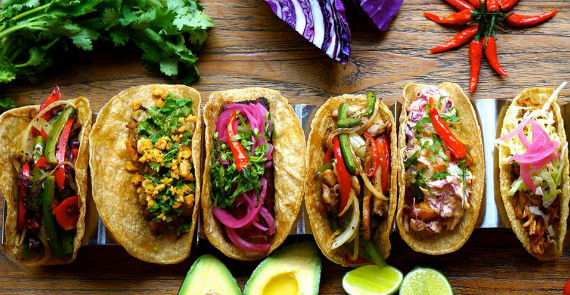 It all began in Clarke Quay 2009, with Señor Taco's signature item "Tacos al Pastor", fresh pork marinated in a special recipe of herbs, and spices. Needless to say Tacos al Pastor quickly became a local favourite in Singapore. Serving tasty Mexican-style street food such as Tacos and Quesadillas with a variety of fresh and spicy salsas, Senor Taco's is open until 2am for a reliable late night snack on a friday or Saturday evening. What more to drink? Try their Corona-rita, a mix of two beloved Mexican exports - the margarita and Corona beer.
read more
Comments
This is awesome and great and true article for Singapore! It's not often we venture out past 3am, well not that often anymore. However lets face it, we are always hungry and if it's not the pie or sausage roll then you can't go past these awesome places. True!
Very useful. The Senor Tacos and Skinnys Lounge are perfect at the end of a long night on the tiles, both for food and ambience, and I'll keep the others in mind!
I really enjoyed reading this. There are not that many places around that are open to the wee hours and it's important to know where they are when you find yourself out with guests or even your local friends and all of a sudden you haven't eaten and it's 3 am in the morning... not a good scenario- but let's face it...it happens in Singapore to the best of us