Pictured: Jamie's Italian VivoCity Interior
Jamie's Italian is excited to announce a brand new, refreshed menu, available at both the VivoCity and Forum restaurants. From truffle-inspired creations to hearty steaks and healthy salads, there is something on the menu for everyone!
Incredible Italian main courses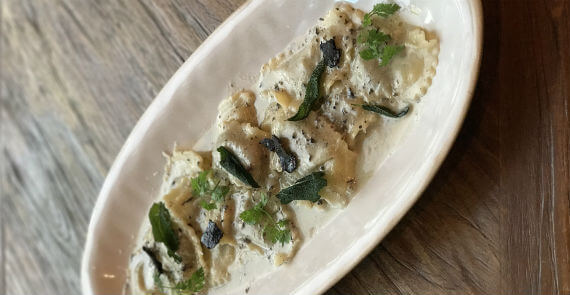 Truffle fans can now tuck into three different truffle-inspired dishes alongside their favourite Italian classics. At Jamie's Italian Forum, customers are sure to love the Truffle ravioli, filled with freshly minced black truffle and finished with brown butter and grated Parmesan. Guests can also order a freshly baked Truffle flatbread – hand stretched and topped with truffle butter and perfect as a side dish or nibble.
Diners at Jamie's Italian VivoCity will be able to complete their order with a side of Truffle mashed potato, or opt for the Truffle shuffle pizza, topped with white sauce, fontal cheese, sweet balsamic onions, a free-range egg and grated black truffle.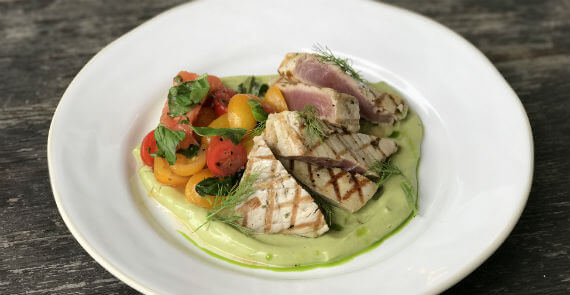 Guests can also enjoy new Italian-inspired mains, including a 10oz rib-eye steak – a free-range beef fillet served with grilled Portobello mushrooms, gremolata, triple-cooked chips, balsamic onions and baby watercress. The new chargrilled Tuna steak is a beautiful fish option, served with herby smashed avocado, tomatoes, basil and extra virgin olive oil – available at both restaurants.
New vegetarian and vegan options
Jamie's Italian Singapore is also pleased to announce new meat-free options on both menus, easily identified with a vegetarian and vegan logo. Servers will also be on hand to give their vegetarian recommendations that can be enjoyed to customers, inclduing the Crispy Mushroom Fritti made with deep fried herby breadcrumbed portobello mushrooms and served with garlicky mayo. For a healthy main meal, the Classic Super Food salad is a fresh combination of avocado, roasted beets, mixed pulses & grains, sprouting broccoli, pomegranate & spicy seeds with harissa dressing & cottage cheese.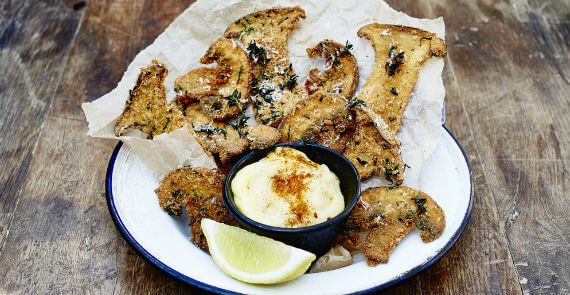 At VivoCity, customers can enjoy a Penne arrabbiata – freshly made pasta, served with a fiery tomato and garlic sauce, basil, Parmesan, bird's eye chillies and extra virgin olive oil. At Forum, customers can order a fresh Tomato salad to start their meal or as a side, complete with tomatoes, mozzarella and basil.
Italian Nibbles and Antipasti
For guests who are looking to enjoy a light meal, nibbles with a drink or a selection of Italian dishes before the main meal, both Jamie's Italian restaurants have a perfect range of antipasti starters. Enjoy the Crab arancini – fried balls of crab risotto served with a pickled fennel, bean and mint salad, dressed with a yuzu lime and basil yoghurt.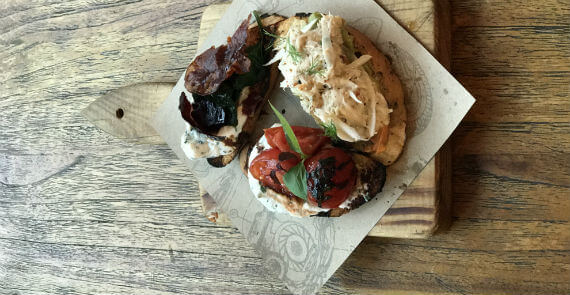 Bruschetta fans can go for the Salumi crostini, a mini bruschetta, topped with crispy salumi, whipped buffalo ricotta and aged balsamic, or the Crab and avocado crostini, made with fresh white and brown crab, crunchy fennel, smashed avocado, yoghurt and chilli. For a complete sampler, the new Crostini selection gives a taste of all the bruschettas on the Jamie's Italian menu – perfect for sharing!
Jamie's Italian VivoCity is open from 12noon to 9pm from Sunday to Thursday,12noon to 10pm on Friday and Saturday. Jamie's Italian Forum, Orchard Road is open from 12noon to 10pm from Sunday to Thursday, and 12noon to 11pm on Friday and Saturday.
Comments
I enjoy all types of food and variety. Fantastic to see the Vegetarian and vegan options offered to clients. Looking forward to trying this myself.