What do you think about Best Burgers in Singapore?
Who doesn't love a juicy burger? A thick patty encased within sesame buns that don't fall apart, with crunchy toppings of your choice and sauces to give it that oomph.
There are few things as satisfying as biting into a heavenly burger. But with an array of options, ranging from gourmet to fast-food, how does one find the perfect burger in the city? We conducted a burger-hunt over 3 months to search for the best of the best and found a few that leave behind the rest! To maintain a level playing field, we kept the hunt within mid-range joints, weeding away the fast food restaurants as well as pruning off the high-end gourmet burgers. The entries all range from $15-$20.
Huber's Butchery and Bistro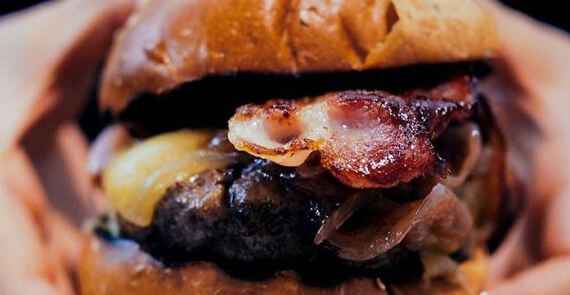 Known for high-quality meats, Huber's at Dempsey also has a lovely bistro that opens up for lunch. The burger is possibly the best in the city, owing largely to the pure Australian 100% beef patty cooked to perfection. Topped with caramelized onions and bacon, this one is a winner.    
The Hangar
Probably the craziest place in Singapore, The Hangar on Arab Street is a Melbourne-inspired coffee shop, bar, restaurant and live music venue all rolled into one. The beef burger is outstanding and can as easily be paired with a mug of beer as with one of their exceptional coffees. They even have a 1-for-1 offer on burgers every Tuesday.
Working Title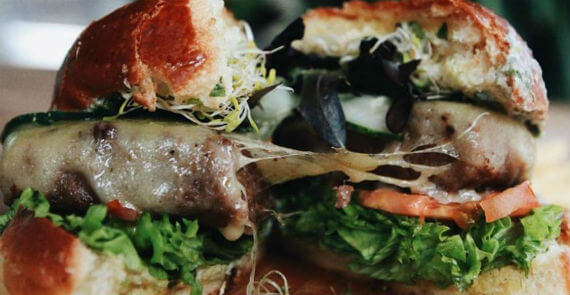 While we're on Arab Street, Working Title Burger Bar deserves a mention. This interestingly-named café sits below a hostel run by the same people and is frequented by backpackers and locals alike. The hipster vibe makes it a fun place to work out of or just drop in for a bite. Speaking of which, their Baconator is a killer halal certified beef burger topped with turkey bacon and melting Swiss cheese. The lunch deal gives you a drink free with your order.
Roadhouse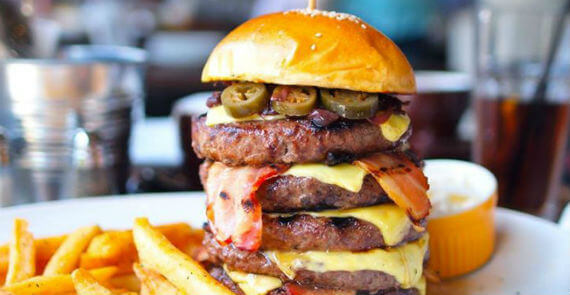 If an American-style diner is more your scene, you will love Roadhouse on Dempsey Hill. With a menu that ranges from fish burgers to pulled pork and ofcourse classic beef (with an option of wagyu), this is perfect for a family outing where everyone wants something different. They also have a great kids menu and serve some seriously addictive fries.
Two Blur Guys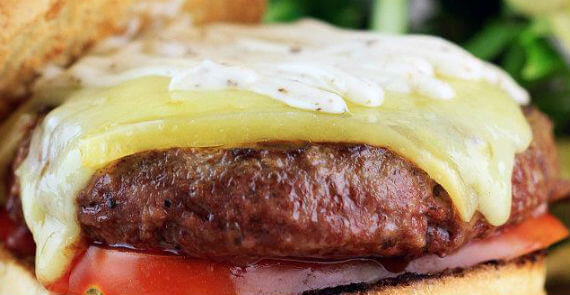 You wouldn't be blamed for missing this tiny space in the Tanjong Pagar area but that would be a loss of magnificent proportions. Serving only burgers, Two Blur Guys reflects the passion of its owners in the quality of the meat used. We love the Prime Beef with Streaky Bacon burger, especially when paired with a bottle from their selection of craft beers. They serve their burgers with potato wedges and a green salad and the truffle mayonnaise used in the burger is made inhouse.
13% Gastro Wine @Aliwal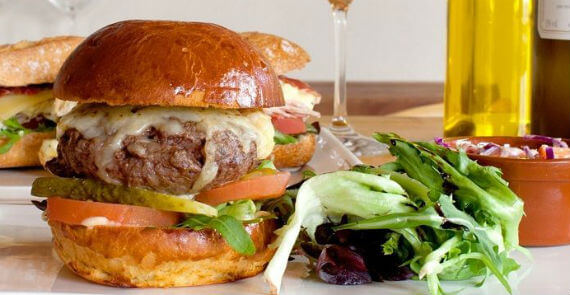 A wine bar on Aliwal Street, 13% Gastro Wine offers their 13% burger and it is a pleasant surprise. With juicy beef patties, gherkins, melted cheese and tomato slices nestled within a brioche, the burger is a hit. If you love seafood, you will enjoy the Crispy Crab Burger too, which features breaded blue crab.  
These are the ones that rocked our world, but there are a couple of other places that made it to the shortlist. Burger Joint is quite the rage in New York and its Singapore outpost is usually quite crowded as well. We loved the hidden-away vibe behind red velvet curtains, but the burger patty felt a tad under-seasoned. WOLF Burgers in Suntec City is also quite popular, especially for a pit stop when shopping in the area.  
Comments
Best Choice for best Bruger, agree, Hubers is by miles the best
Do more of these lists.. they are sooo useful