What do you think about Michael Morpurgo's War Horse In Concert 3 - 4 Nov 2017?
Michael Morpurgo's War Horse Brings the Beloved Book to Life in a Concert
The multi award-winning children's book writer will narrate his international successful novel live in Singapore for the first time. Two performances only 3 and 4 November 2017. Tickets on sale from 6 July 2017.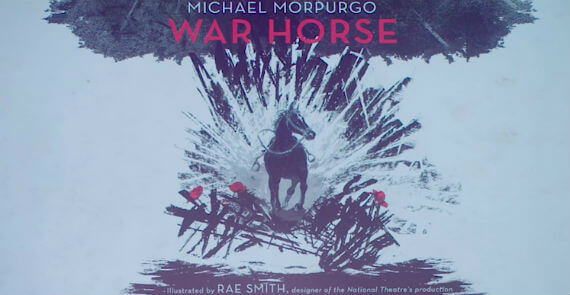 Base Entertainment Asia is bringing a unique celebration of Michael Morpurgo's beloved children's novel War Horse to the Mastercard Theatres at Marina Bay Sands, featuring projected illustrations from acclaimed artist Rae Smith, the Base Philharmonic Orchestra and the author himself. War Horse: The Story in Concert will see the author read his poignant, emotionally-charged novel, as the Base Philharmonic Orchestra play a specially-arranged score by Adrian Sutton with songs by John Tams, inspired by the music from the National Theatre's hit West End production with songs including audience favourites 'Only Remembered' and 'Wheel of Fortune'. The concert is accompanied by video artwork and projected drawings from Olivier, Tony and OBIE award-winning British designer Rae Smith re-creating her stunning illustrations from Morpurgo's book.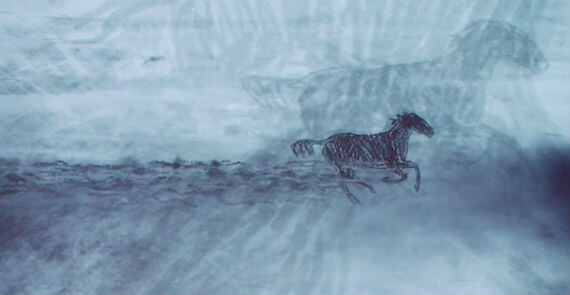 Morpurgo said, "When the National Theatre of Great Britain decided about ten years ago to create a play from my story of War Horse, I could never have imagined in my wildest dreams that the play, the music and the story would travel the world, be heard and seen in concerts, on stage by millions, from China to South Africa, from Germany to Japan. It was also made into a major movie by the great Steven Spielberg. So film, play, concert, book have taken this story of war and peace, of reconciliation and friendship and hope, all over the globe.
And now our concert, with music by Adrian Sutton, songs by John Tams and drawings by Rae Smith, is to come to The Mastercard Theatres in Singapore. And I shall be there to tell the tale, along with a wonderful orchestra and singers, and the great Tim Van Eyken, the original Song Man from the National Theatre play. It will be such a pleasure, such an honour to be part of this glorious musical event that has grown out of such an iconic play." Young Albert's beloved horse Joey is sold to the cavalry and shipped to France where he witnesses the brutality of World War I from both sides. Even in the desolation of the trenches, Joey's courage touches all those around him. War Horse is the powerful story of deep friendship surviving in terrible times – the tragedy of war and the beauty of peace.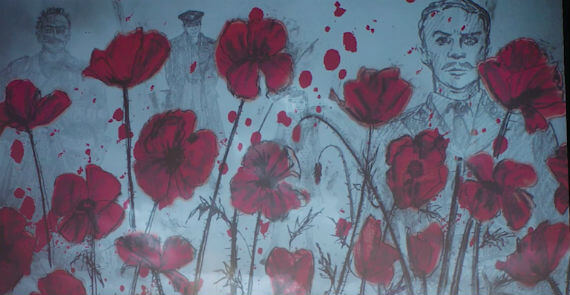 Published in 1982, the book was shortlisted for the Whitbread Book Award and became a beloved bestseller. It was turned into a hit National Theatre production in 2007, and then a hugely successful Steven Spielberg film four years later. The world premiere of War Horse: The Story in Concert took place at the Royal Albert Hall on Thursday 27 October 2016.
Season Details
War Horse: The Story in Concert Season: From 3 November 2017 Venue: Mastercard Theatres at Marina Bay Sands
Performance Times: Friday, 3 November – 8PM Saturday, 4 November – 8PM
Duration: Act 1 – 45 minutes Intermission – 20 minutes Act 2 – 50 minutes Total running time – 1 hour 55 minutes including intermission
Ticket Prices:
Cat 1, VIP – SGD195 (includes a complimentary autographed copy of the War Horse novel and a meet-and-greet with Michael Morpurgo)
Cat 2, A Reserve – SGD155
Cat 3, B Reserve – SGD125
Cat 4, C Reserve – SGD99
Cat 5, D Reserve – SGD69
Cat 6, VIP Box – SGD195
Cat 7, A Reserve Box – SGD155
Cat 8, Box – SGD95
*Excludes booking fee of SGD4 per ticket
For bookings via:
Internet: www.MarinaBaySands.com/ticketing or www.sistic.com.sg
Phone: +65 6688 8826
In-person at: Marina Bay Sands Box Office (Museum, Theatres, SkyPark, Retail Mall and Hotel Tower 1 Lobby).
For more information please log onto: www.MarinaBaySands.com/ticketing
For exciting ticket package options including accommodation at Marina Bay Sands please visit: www.marinabaysands.com/packages